Rustic Primitive Tiny House Cabin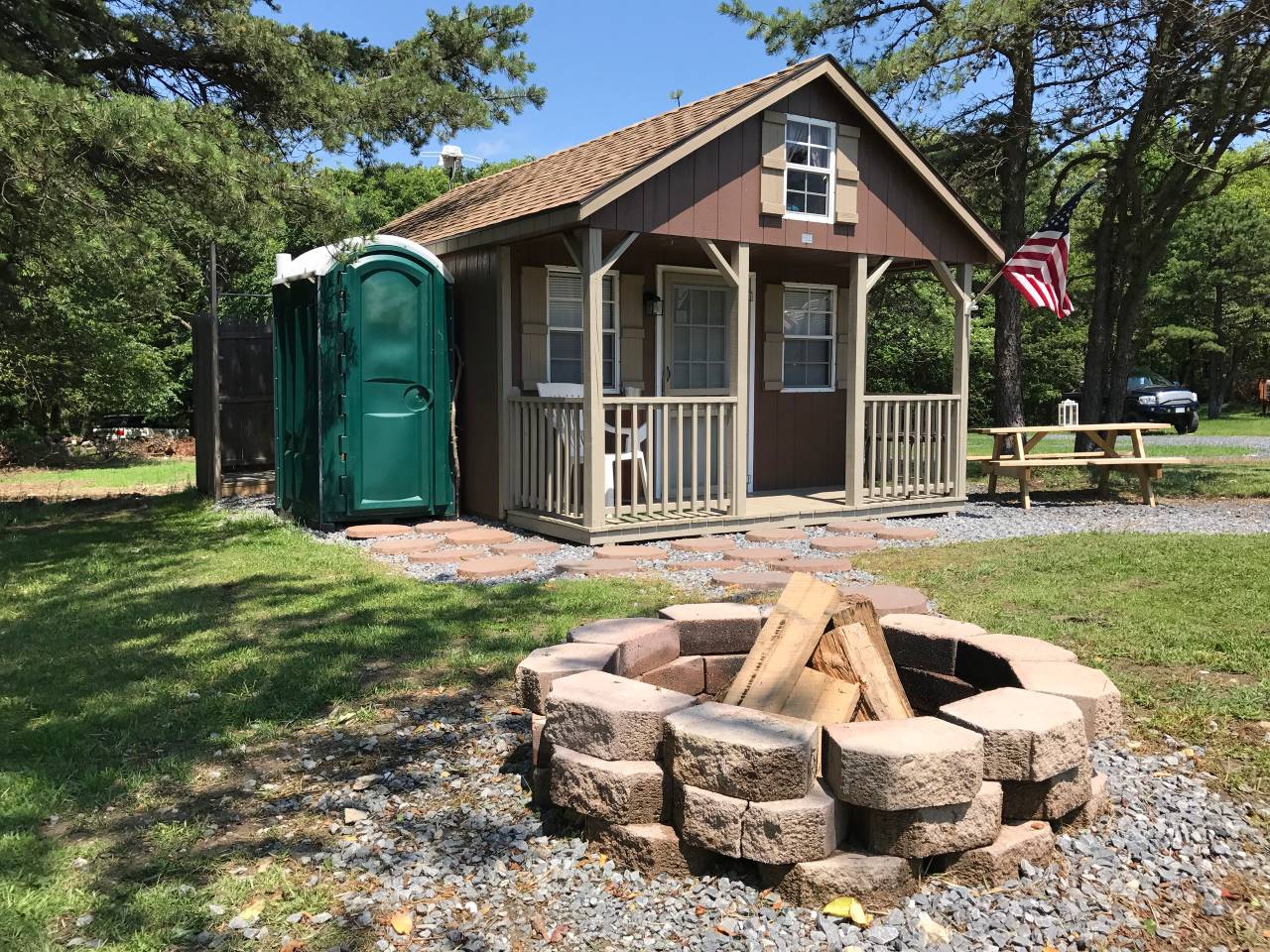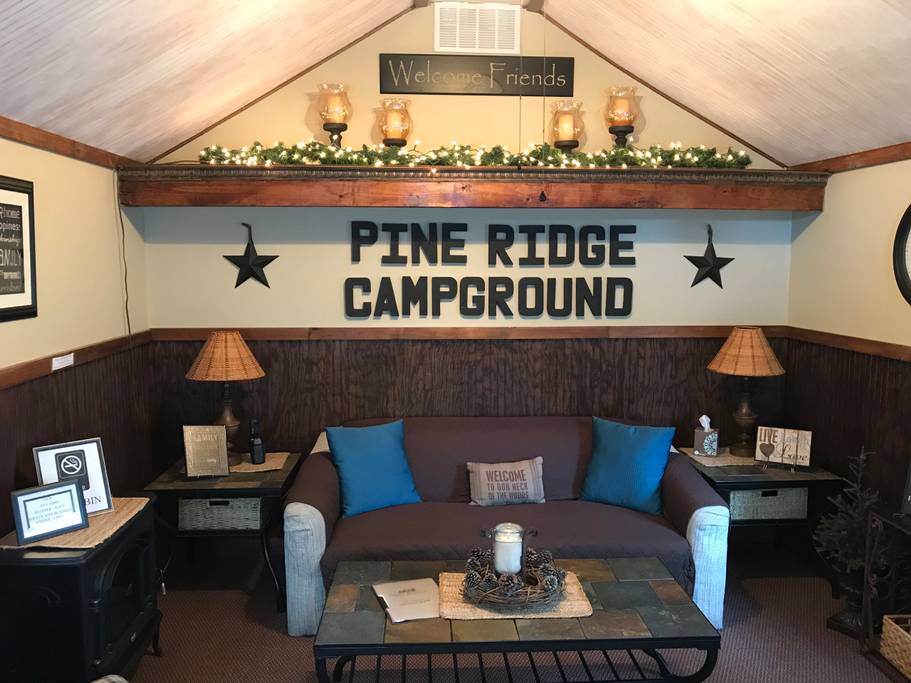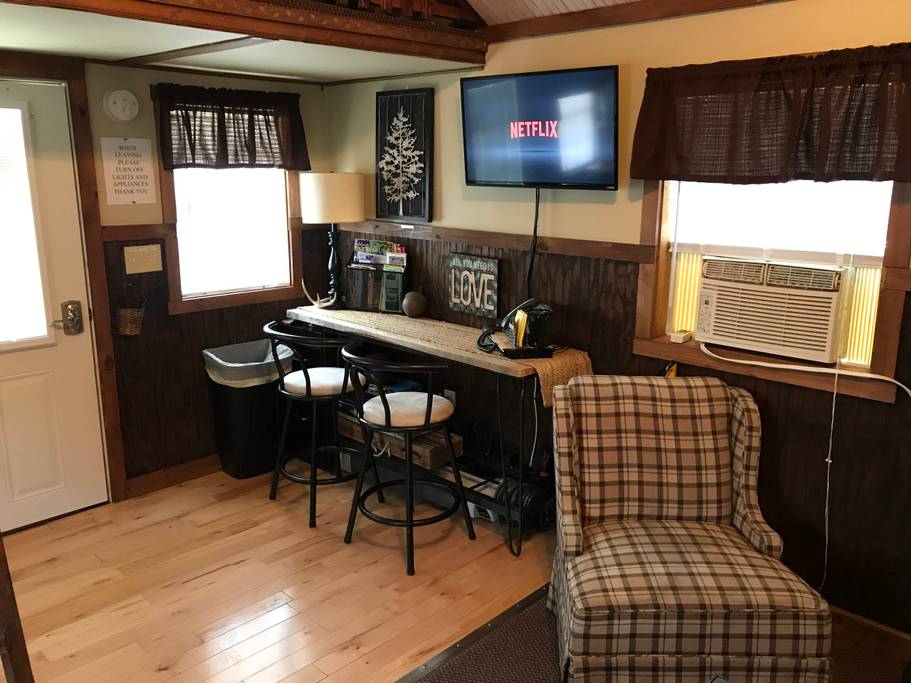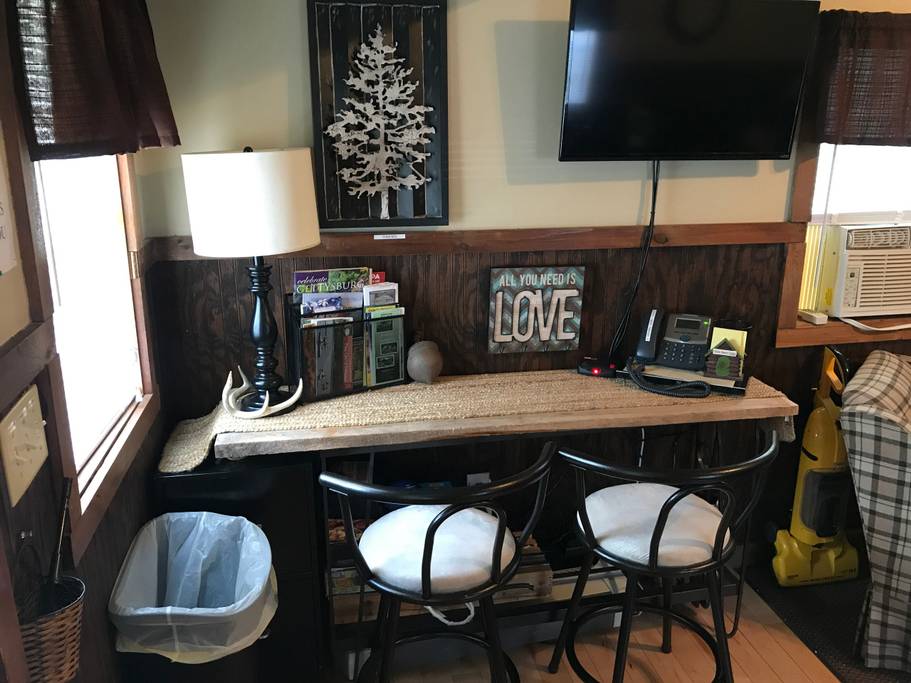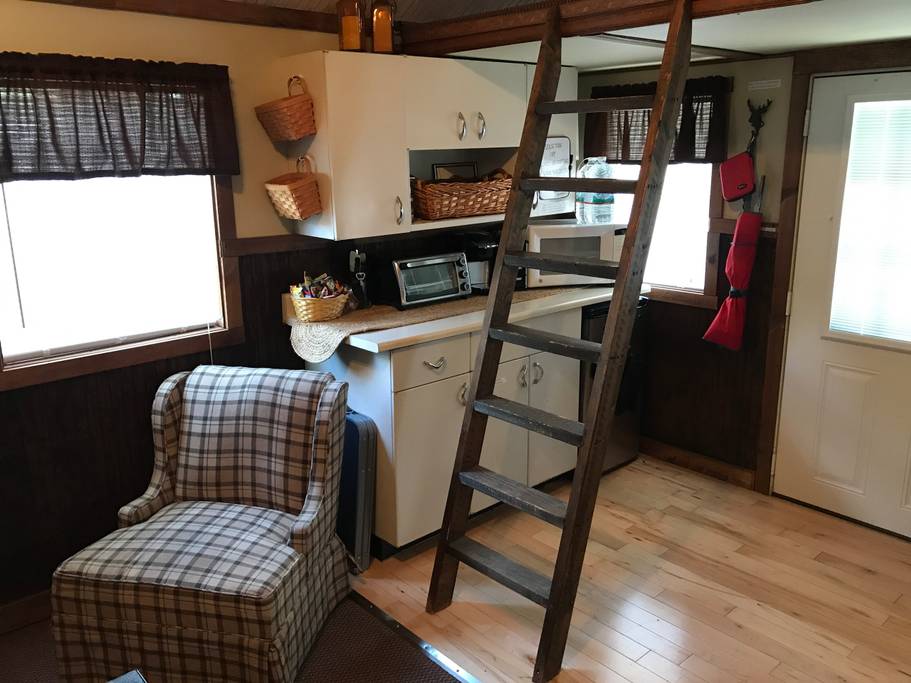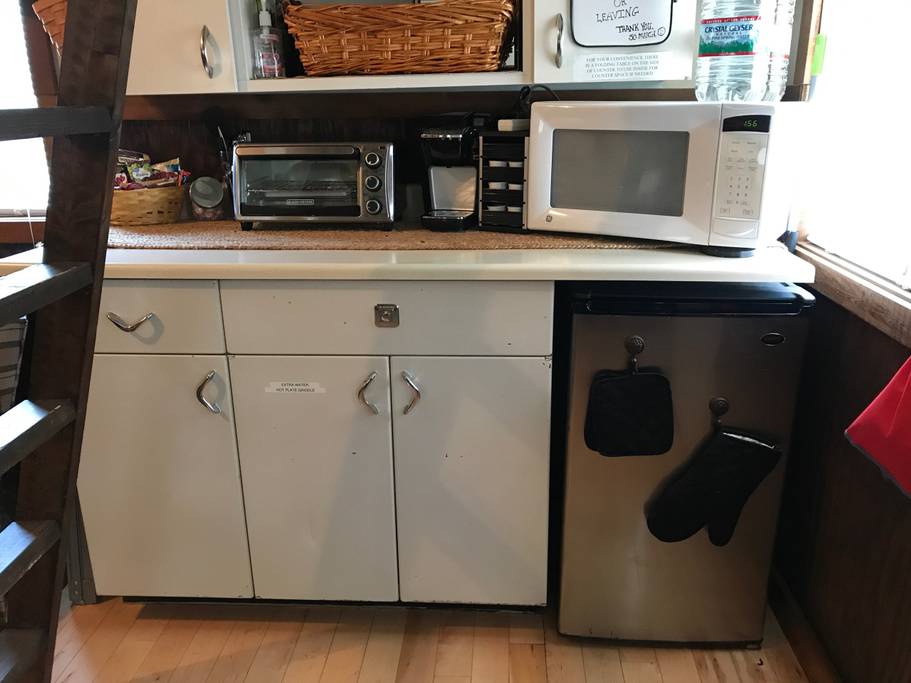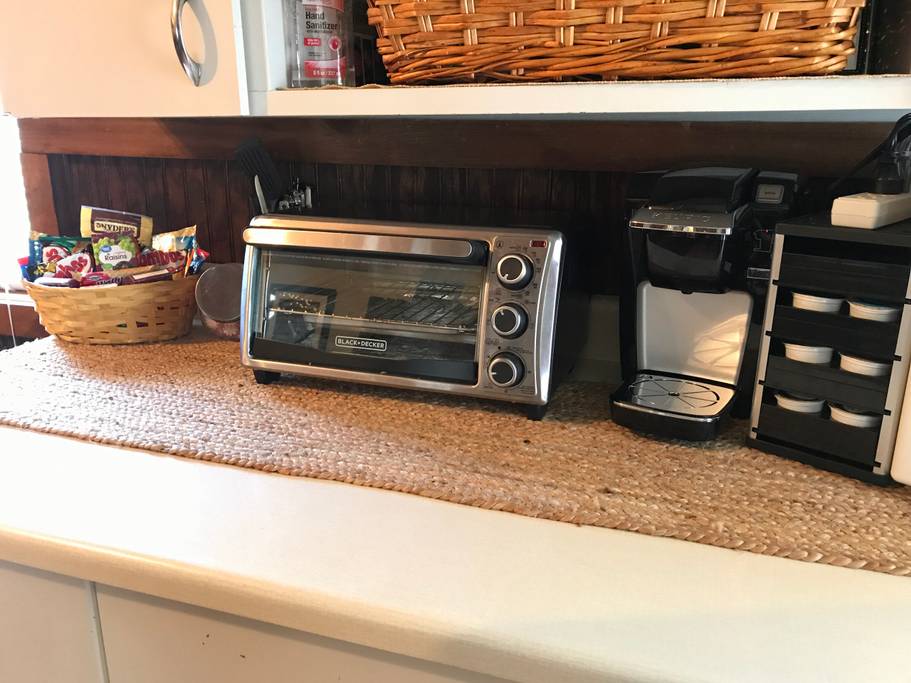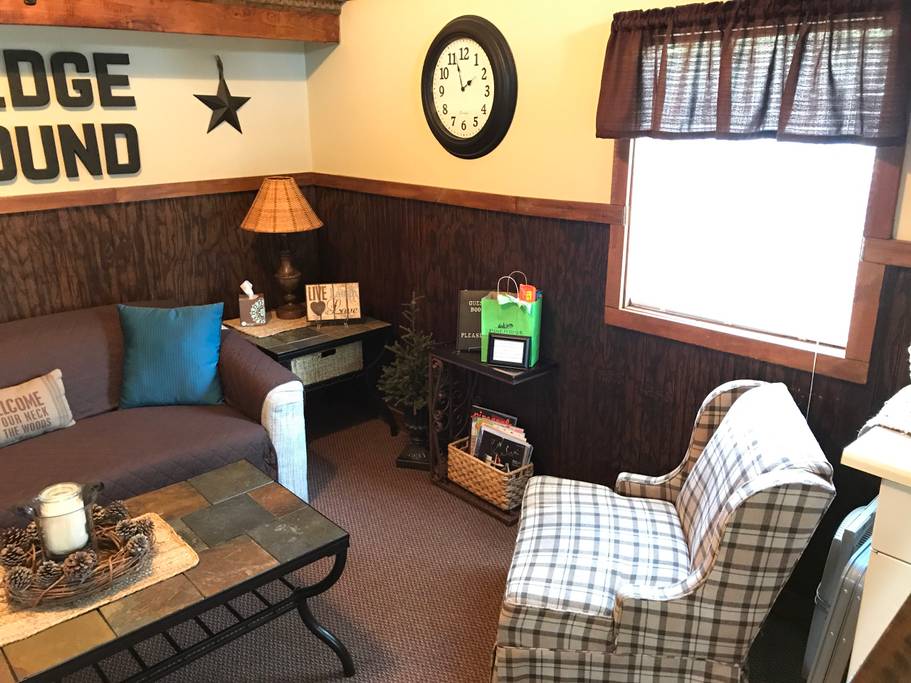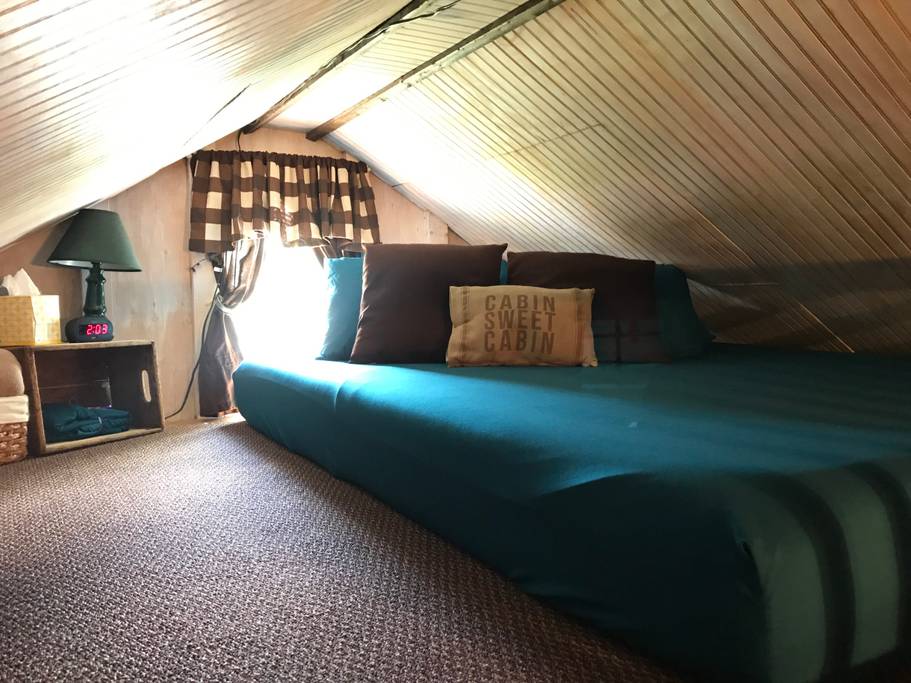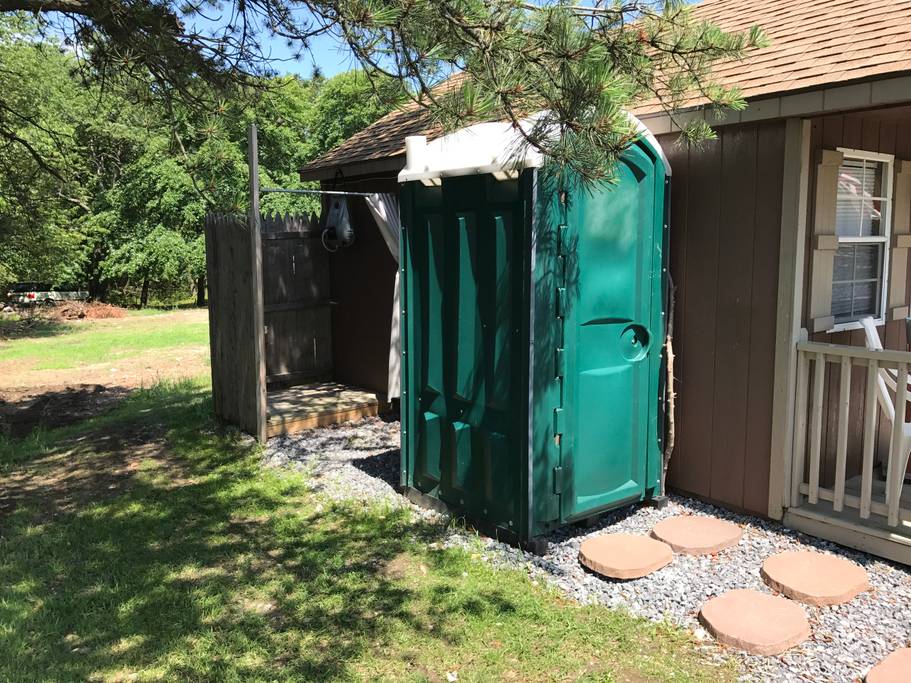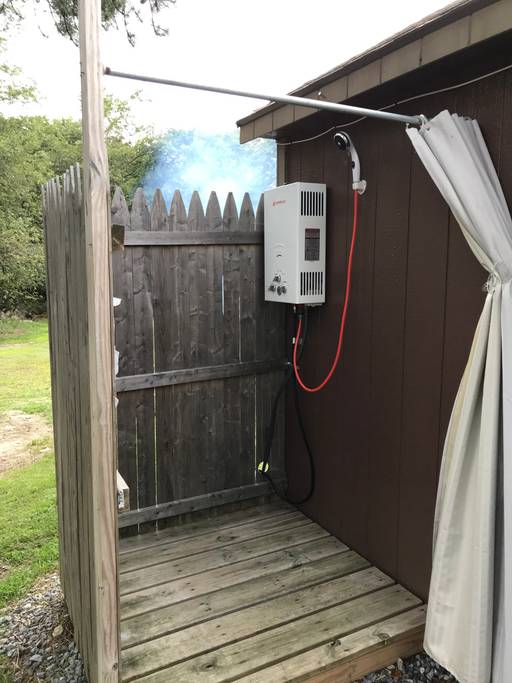 No booking fees if booked through our website.
Fees will apply if booked through Airbnb, Flipkey, HomeAway, etc.
A rustic, romantic & modern, smoke-free tiny house cabin with sleeping loft, WiFi, HDTV & small pantry and kitchen. Sleeps 2 in the loft, & 2 in the sleeper sofa. You're just about roughin' it here, but with most modern amenities, but don't forget a tiny home!
Primitive means we do have running water on site, with electric and WiFi, we give you the cleanest bathroom port-a-john and shower hut for your use & lots of bottled water, water for hand washing, & cooking!
The space
Our tiny home cabin is small but packed with lots of modern amenities. Located on 17.5+ acres of private campground property & boarding state game lands, and the Appalachian Trail makes our location very unique. We are just a few miles from Fuller & Laurel Lake, & Long Pine Run Reservoir for kayaking and fishing.
Camping is fantastic at this location with a fire pit close by, picnic table, and outside grill with many open acres for your activities. Our cabin is located at the campground, so some action is to be expected on the property with close neighbors.
Our cabin includes a small pantry, mini fridge, coffee maker, microwave, and toaster oven & outside propane grill. HDTV & basic Wifi internet included.
Our sleeping areas include 1 queen memory foam mattress in loft area & 1 sleeper sofa to accommodate 2 people. Linen is provided only for the loft area.
Please note, there is no running water inside the cabin. We have a water source outside, include some bottled water for drinking, cooking, coffee, etc too. You are encouraged to bring your own water. The bathroom is a port-a-potty that is cleaned before your stay, and the shower is an outside camping shower that is not always warm. This is a primitive cabin, so if these features may scare you and you can't get away from modern day amenities, I would look for a hotel instead.
Guest access
Cabin guests are able to access the entire campground, any weekend events at the campground & utilize the area around the cabin.
Other things to note
Cabin Use: Cabin is to be used by the registered guests with booking. No additional guests or visitors permitted.

Cleaning Fee: We charge a $25 cleaning fee for the cabin rental for your entire stay.

Pets: You must inform with the booking, your pet name, type, and breed.

Pet Cleaning Fee: We do a $25 pet cleaning fee for the cabin rental for your entire stay.

Firewood: Outside firewood is not permitted for use in our campground. Firewood must be purchased from the campground, with your booking.

Firewood Fee: We do a $20 load of firewood, which contains about 45-50 pcs.

More additional options are available and must be paid with booking.